Alan Bessette - Singer/Songwriter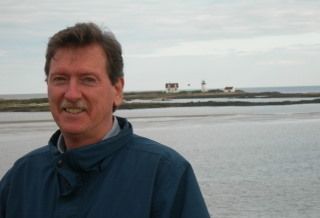 Alan Bessette, a guitarist, singer, and songwriter, has been leading worship in the Boston and more recently in the southern New Hampshire area for many years.  He has recently formed Running Streams Music for the purpose of producing and publishing high quality Christian music.
Alan experienced God's love in a powerful, personal way while attending prayer meetings in the mid 1970's. His life has never been the same. Although he had been making his living as a guitarist and singer in nightclubs he soon found that he "couldn't sing those songs anymore". Hoping that he could help others experience this wonderful presence of God, he chose instead to use his musical gifts to glorify God. To that end he has helped to lead worship in a variety of settings over the years including masses, healing services, retreats, Christian coffee houses, and conferences in both Catholic and Protestant venues both as an individual performer and as a member of the group Easter Children.
From 1998 through 2013 he helped to lead worship at Fr. Tom DiLorenzo's services at the Espousal Retreat House in Waltham, MA, and at Holy Rosary parish in Winthrop, MA. This is the same Fr. Tom whose Catholic, evangelical, and bible based preaching ministry, "In Season and Out of Season", is heard on over 15 radio stations nationwide.
During his weekly worship services the Lord would often inspire Fr. Tom with songs that bring comfort and encouragement to many. Alan is honored that Fr. Tom has allowed him to include two of these songs, "Crystal Clear River" and "Let the River Flow", on Running Streams Music's inaugural CD, "Like a Deer". Minnie Atwood, a gifted songwriter and Episcopal believer who recently passed into glory has contributed "Not All Who Cry Lord". Minnie's songs hit home in a challenging and powerful way. The remaining songs written by Alan are the result of the wonderful blessings God has poured out on him. Many Christian brothers and sisters over the years have encouraged Alan to record this music.
So when the opportunity arose Alan was able to blend some of the best musicians and singers from the Boston and Nashville areas to produce "something beautiful for God". The resulting CD, "Like A Deer" contains over an hour of music designed to aid in both exuberant worship and quiet prayer. Many of the songs have a Celtic touch with finger picked acoustic guitar, Irish whistles, piano, cello, bowed bass, and violins. Others have an up-tempo gospel flavor with choir, horns, electric guitar, B3 organ, and rhythm section. The lyrics throughout focus on our hunger for God and His generous response to that hunger, the outpouring of His Holy Spirit.
 Alan and his wife, Nancy, live in the southwest New Hampshire region.  He regularly provides music as a cantor and guitarist at Christ the King parish in Concord, NH and continues to travel down to Boston for the monthly healing service at the Basilica Of Our Lady Of Perpetual Help, more commonly know as Mission Church, in Roxbury, MA.  Check out the Calendar Page for additional engagements.